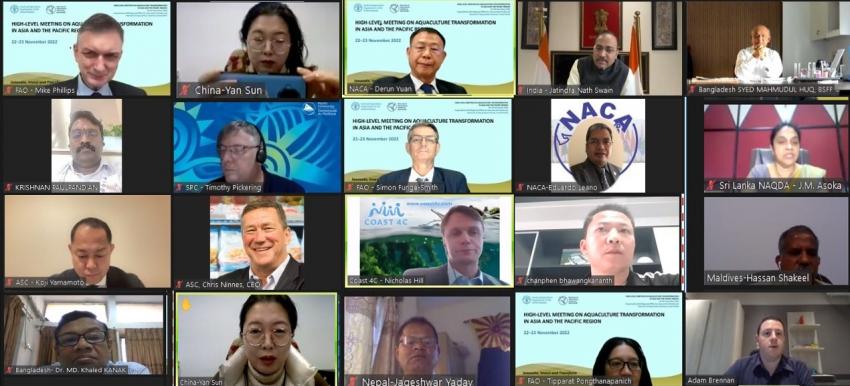 FAO Regional Office for Asia and the Pacific (FAORAP) in collaboration with the Network of Aquaculture Centres in Asia-Pacific (NACA) organized a High-Level Meeting on Aquaculture Transformation in Asia and the Pacific Region on 22-23 November 2022 in virtual mode.
During the meeting, Dr. P. Krishnan, Director said that Asian countries are leading the aquaculture revolution. However, there is little evidence of collaborative research among these countries. He added that these countries often face similar challenges and working in isolation might lead to "reinventing the wheel".
Dr. Krishnan highlighted the substantial scope of mutual learning in terms of management practices and regulatory frameworks in different countries, for framing suitable regulations for sustainable aquaculture.
Over 50 participants including senior government officials from Asia- Pacific countries and officials from FAO and NACA joined the event.